I've written before about the US State Department's new Culinary Diplomacy initiative – a (hopefully expanding) program using American chefs and American culinary traditions to reach out to foreign audiences. I've also written that culinary diplomacy isn't confined to the US – just this month the South Korean government hosted a reception to promote Korean food in Abuja, Nigeria.
In fact, the US is actually late to the game when it comes to government-sponsored culinary diplomacy initiatives – 10 years late. In 2002, the Thai government launched "Global Thai," a program to increase the number of Thai restaurants worldwide (source: The Economist). At the time, there were 5,500 Thai restaurants worldwide; according to the Thai government, today there are more than 10,000 (source: Thai Government Public Relations Department).
This is obviously an economic program – increasing the number of Thai restaurants abroad helps bring money to Thai chefs, prestige to Thai food, and tourists to Thailand. But it is certainly also a diplomatic program as well – each new Thai restaurant is an unofficial embassy, and an opportunity for public culinary diplomacy is established.
A second campaign, "Thailand: Kitchen of the World" was launched to further promote Thai cuisine abroad. An interesting eBook was published to promote the campaign, discussing the agricultural highlights of Thailand, promoting unique Thai products, teaching about the diet of Thailand, and sharing recipes for favorite Thai dishes. The book also talks about partnerships between the government and Thai universities that teach the culinary arts, and finally, the opportunity for Thai restaurants abroad to be awarded a "Thailand's Brand" logo, indicating that they satisfy criteria set out by the government. This award reflects the government's desire to spread and promote authentic Thai cuisine, which is an important aspect of the country's nation-brand – a topic for another post. If you want to read more, check out this special report from the Office of Agricultural Affairs at the Thai Embassy in DC.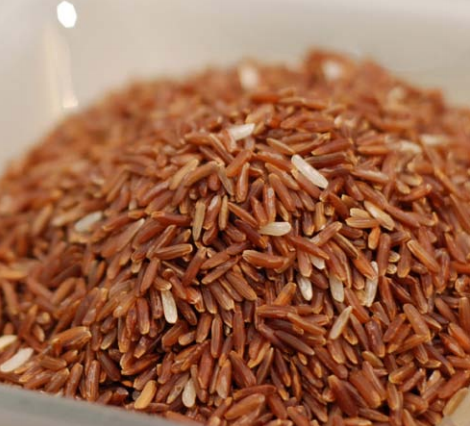 This is definitely different than the American program. Our government isn't actively promoting American restaurants abroad (though one could easily argue that federal subsidies->cheap beef + high-fructose corn sugar->McDonald's + Coca-Cola->American food taking over the world). Should we create a program similar to Thailand's, though? Should we try to reclaim our own nation-brand from McDonald's and KFC and give restaurants an "America's Brand" logo if they have high business potential, use ingredients and recipes from the US, and accurately reflect what American cuisine is? (What is American cuisine? Topic for another post, of course). If a North Carolina-style BBQ place or a New England-style chowder place opens up in Bangkok or Abuja, should the embassy there promote it?
I'd love to learn more about the Thai projects. Many people I've spoken with about this have recalled some country they visited (most recently I heard about Iceland) with an overwhelming number of Thai restaurants. Where else has the Thai government targeted? How active is the program? If anyone knows, let me know!
If this is interesting to you, keep an eye out – I'll post again about similar programs in Korea, Taiwan, and Malaysia.