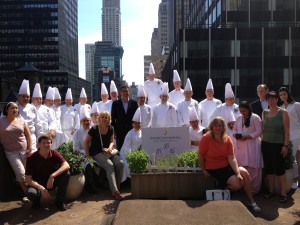 This is a website dedicated to the study of Culinary Diplomacy, a form as old as diplomacy itself but only just coming under wider scrutiny.
Culinary Diplomacy is "the use of food and cuisine as an instrument to create cross-cultural understanding in the hopes of improving interactions and cooperation."
This is the work of Sam Chapple-Sokol, a research consultant and culinary diplomat who has worked on academic courses at American University and George Washington University, as well as for Le Club des Chefs des Chefs, the Club of Chefs of Heads of State. He has also worked as a pastry chef at The White House.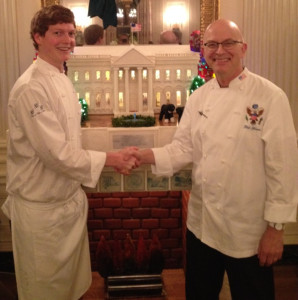 ---
He has Master's degree in Conflict Resolution and International Development from the Fletcher School of Law and Diplomacy at Tufts University, and a Bachelor's from Bowdoin College in Brunswick, Maine.
---
Want to learn more? You can follow Sam on Twitter @culinarydiplo, or read pieces he has published in The Hague Journal of Diplomacy, Public Diplomacy Magazine, and Praxis: The Fletcher Journal of Human Security. You can also listen to him speak on The Splendid Table or on The Public Diplomat.
Questions or concerns? Email Sam at culinarydiplomacy [at] gmail [dot] com.