I've discussed many topics throughout the life of this blog; some frivolous (semantic discussions of the field's name), some cheesy ("cultural" diplomacy), some historical (ideas around culinary nationalism and culinary imperialism). I want to write a bit about the work of the World Food Programme, an international organization dedicated to the eradication of hunger through food aid, and more optimistically, through sustainable approaches to development.
The work of the World Food Programme is incredibly important and invaluable for refugees driven by conflict, children in schools, babies in their first 1,000 days of life, and women working to improve their communities' food security. Food isn't being used just as a tool to promote peace, but it is creating peace through resilience and security. As WFP writes, "while hunger is a weapon of war, food is a tool of peace." We have seen again and again that food insecurity is a massively destabilizing force in many situations, and that food can be used as a weapon of war if wielded by nefarious powers. Conversely, when food supplies are managed with sustainability and security in mind, benefits are amplified at all levels, from government stability to a well-fed populace. WFP plays a vital role with this.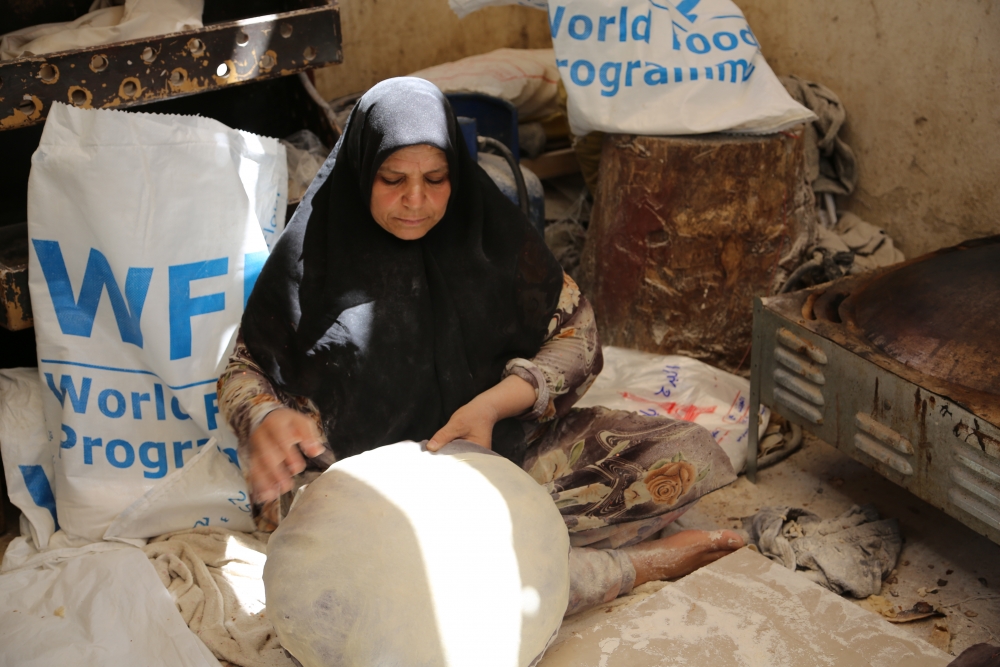 The WFP's voucher program is a perfect example of the power of food as a tool to promote cross-cultural understanding while also meeting the programme's goal of feeding the world's hungry. It focuses not only on getting refugees from conflict the calories they need to survive, but supporting them to create meals that help them thrive. Rather than handing out generic grain rations, WFP provides vouchers that allow families to buy the ingredients they want to cook their own dishes. Vouchers are used in places where there is enough food on market shelves but much of the population is too poor to afford it; it allows refugees and other recipients to make their own choices about what to cook.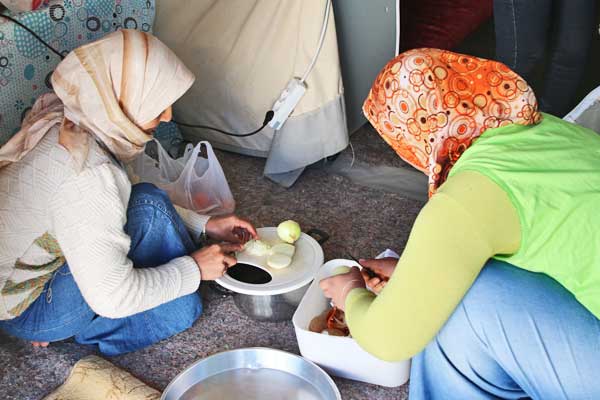 Alongside the voucher program, WFP also launched VoucherChef, which highlights recipes from refugee chefs who have fled violence in Syria and Iraq; most are living in refugee camps in Turkey, far from home. Merve Ismail, who has been living at Yayladağı camp in Turkey after being forced to leave her home of Latakia, shared a recipe for stuffed beet greens, a dish she says her five children love. Though they don't know when, or if, they'll be able to return to their home, they are still able to cook the dishes that remind them of their former lives. Not only does the recipe look delicious, but it's also a great trick to get your children to eat green leafy vegetables – stuff them with rice and spices.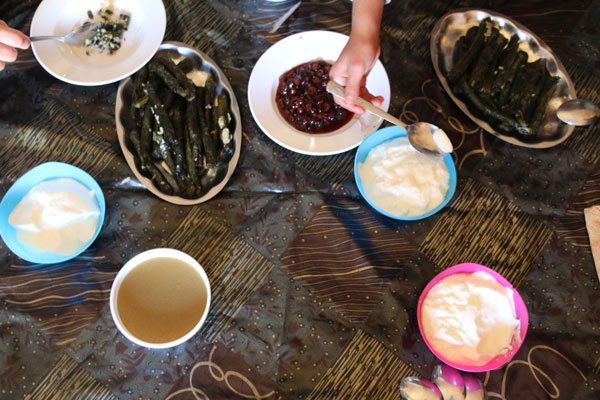 The situation in Syria is a catastrophe of historic proportions. The dead, the injured, and the displaced represent a human tragedy that is impossible to understand in its entirety. We have recently heard stories about massive failures on the part of the Hungarian government to ensure safe passage to thousands of migrants from Syria, and have heard much about the challenges facing refugees across the many countries through which they have been dispersed. To see a different image, though, that of happiness, family, and food, keeps the humanity of the situation in focus. Like Laila el-Haddad and Maggie Schmitt's book Gaza Kitchen, which looked at the siege of Gaza through the kitchen window, the recipes and stories of VoucherChef help remind us of the human side of catastrophe, instead of the numbers, images, and sound bites that most media is able to share.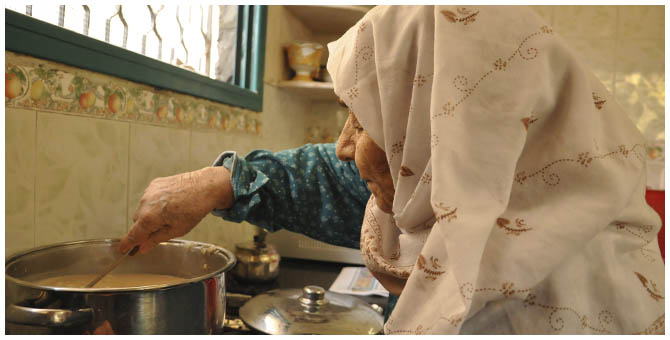 To learn more about WFP and the VoucherChef program, take a look at their website. You'll find recipes for Falafel, Kubbeh, Kabsa, Lahmussiniye, Dolma, Tebbuli, and more.