Costas Constantinou, a professor of diplomacy at the University of Cyprus, wrote the following in 1996:
"Even though the importance of gastronomy is well registered in diplomatic practice, it is nonetheless conventionally approached as a dignified, not an effective, aspect of diplomacy. Consequently, there is a theoretical neglect of this issue, where at best one encounters simplistic, commonsense explanations of the political role of food and drink, that is, as a way to influence a diplomat or provide a comfortable working environment by means of edible delights and refreshing liquids." (On the Way to Diplomacy, 1996)
I and others are trying to address this theoretical neglect and look a bit more into the issue, instead of providing simplistic explanations. I recommend the whole chapter entitled 'Gastronomic Diplomacy' from Constantinou's book, but I will do my best to briefly discuss one of his points here.
Food and eating have been used in diplomatic practice since the beginning of time, and in all places of the world. Constantinou gives examples from ancient Greece and the Bible, as well as the modern day, to study how communities are built and how communication takes place. He introduces two impressive words to discuss these ideas: 'commensality' and 'nonlogocentric.' The latter, which more or less means 'without words,' will be discussed in a future post. The former, though, is the topic of this one.
Commensality comes from the Latin com meaning 'together' and mensa meaning 'table' – literally, being together around the table. Isn't that a great word? Constantinou writes that commensality can create community, which is key to diplomatic relations. He cites meals among citizens in ancient Greece as creating strong and lasting bonds, which build the network of society. Commensality outside of one's society, with foreign friends and enemies, also was important – a public luncheon would accompany meetings with foreign leaders.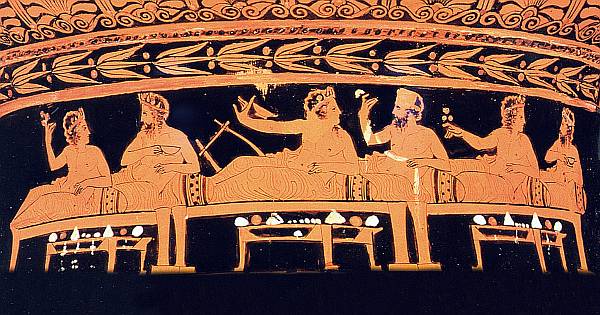 Just like today.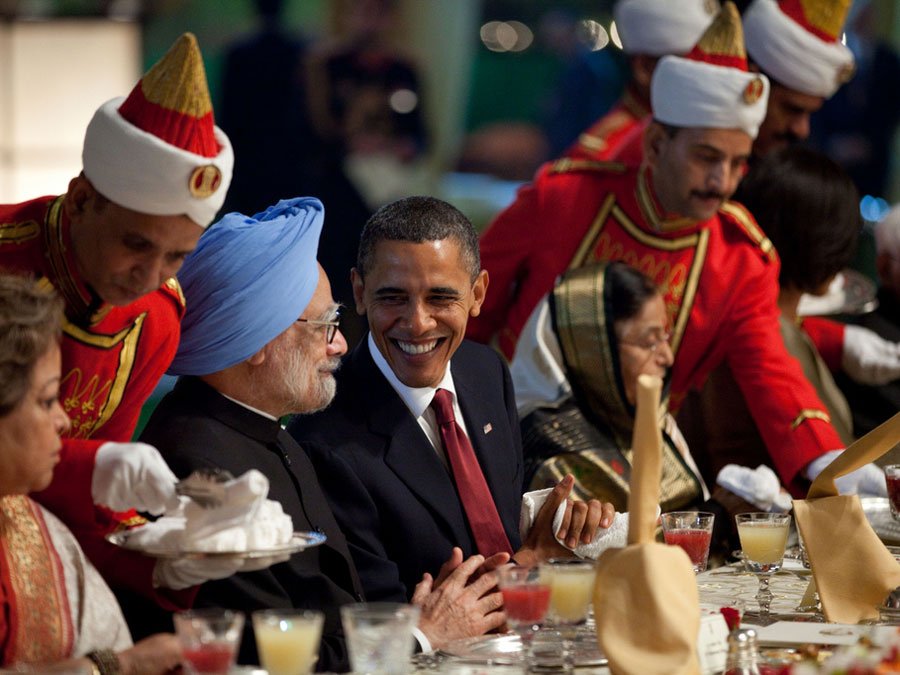 We build our own communities through commensality. We sit together at the table with family and friends, with co-workers, maybe with enemies. Our leaders, too, share their tables with foreign leaders. It is the bonds that are created at the table that define what follows – is there agreement or not? Will a relationship get closer, or is it cooling? As Constantinou stresses, sharing meals isn't just a 'dignified' aspect of diplomacy, but truly an effective one – the choice of menu, the protocol, and the mood struck by a meal are all vital to building a relationship, and a community. Aristotle and Plato agreed, as do modern nutritionists – family commensality is considered vital for raising well-adjusted, healthy children.
Who are you sharing your table with tonight?